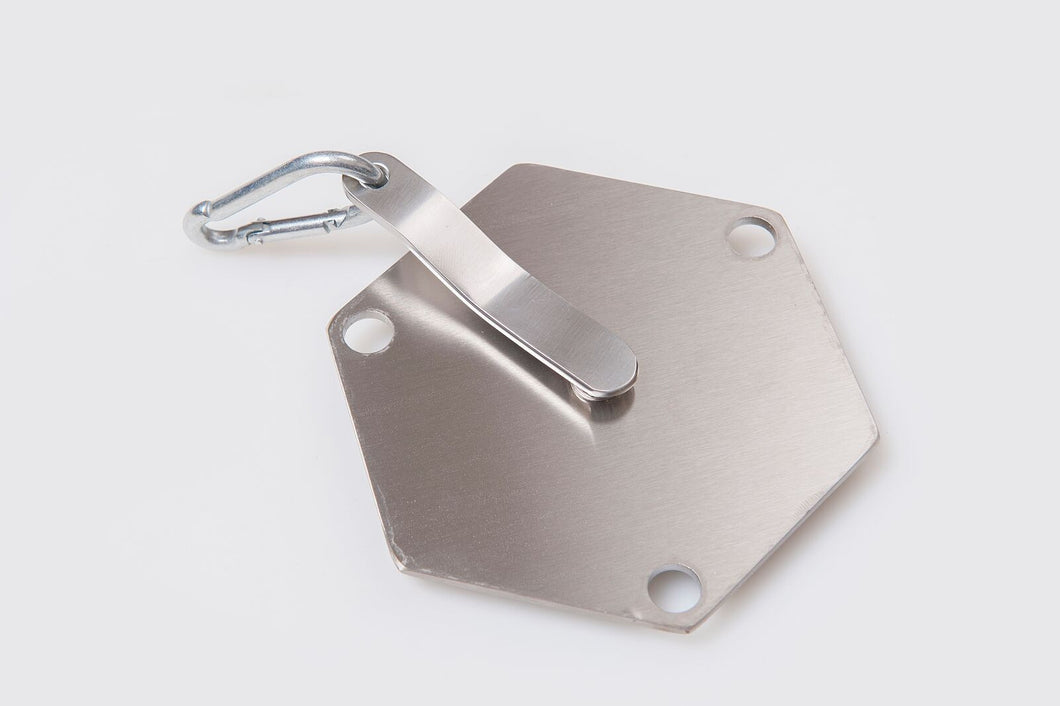 Delta ® dog tether.
Regular price $46.00 Sale
Delta ® dog tether.  Design protected dog tether to stop your dog straying too far.

Hand finished

Dog anchor/tether/dog tie for campers or home owners who would prefer their dogs not to stray too far.
Non-tangling,super-strong stainless steel tethers for any size of dog. Approximately104mm across flats.
Supplied with karabiner.
NB. This item does not included rock pegs. We recommend good rock pegs of 200mm in length.
Registered design.
A few examples of testimonials: ...Thank you . I love these tethers. I've been very pleased with the one I have and now I have a second dog, I had no hesitation in ordering another one. I recommend them to anyone I talk to...
Service beyond compare
"I recently ordered two dog tethers and due to one of my senior moments I only ordered one plus something I did not require. I contacted the firm and have only been treated with respect and cheerfulness. My order was immediately altered and delivered by first class delivery. Quality of products is first class and I can recommend them to anyone. No more tangles with the dogs leads like with the screw type pegs. Honesty, help, consideration and efficiency is their byword."
John, North Yorkshire